Loading...


News and Events for 2016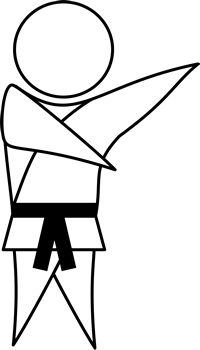 Redesign of Journey Page
The karate journey page was becoming over complex and could have introduced a security hole. The development team has been working on a cleaner design, which will be released shortly.
Journey Page is Under Construction
The work on the journey entry page is progressing well. The page can create a new entry for an individual karateka and it can identify if an existing record is being edited. The actual retrieving the existing details is underway. Once this is done the work on the Sensei functions for the page will commence.
Development of Website
The website development for the New Zealand Disability Karate Association is well underway and on track. Work is scheduled to complete 30 September 2016.
New Zealand Sign Language
I have just completed level 1B New Zealand Sign Language course. As part of the instructor's manual there will be a section on basic signing.

If any instructors want to become more proficient we will send them on a course. If we have enough interest we may even hire a tutor to run a course for us.
Karate Celebrates Historic Moment
The world of Karate keeps showing gratitude and excitement a week after the historic decision of the International Olympic Committee to add Karate in the sport programme of the Tokyo 2020 Olympic Games. As the ancient discipline celebrates the one week mark of the memorable moment, waves of joy continue spreading among all the members of the sport.
SPELDNZ Training
Completed overview of dyslexia and other learning difficulties run by SPELDNZ. Some very interesting findings.

A section of instructor training will be around teaching people with learning difficulties and how to adapt lesson plans.
Business Case
Work on the business case has commenced. The aid is to identify the benefits of the club for the disabled community, costs to run the New Zealand Disability Karate Association, how long it will take to set up and key deliverables for the project.