Loading...


Everything in News and Events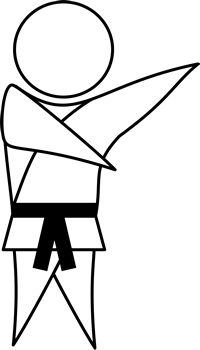 Surviving the Zombie Apocalypse
On Wednesday 25th October we will have our Halloween class. Remember to dress up in your best Halloween costume.

Can you survive the Zombie Apocalypse?
Is your karate strong enough to hold back the hordes of prowling zombies?
Can you defeat a zombie with a single strike?
Come to class and find out if you are a survivor or a snack.

See if you can spot the T-Rex. Find out if dinosaurs can do kata!

There will be gooey lollies and ghostly games. Can you scare Sensei?

No classes for the next two weeks
There will be no classes between 7th October and 24th October 2023.
Sensei will be in Okinawa training with Nakamoto Hanshi.

This means that the following classes have been cancelled
* Wednesday 11th October
* Friday 13th October
* Wednesday 18th October
* Friday 22nd October

Classes will commence Wednesday 25th October at Khandallah and Friday 27th October for Manaaki Ability Trust.

Raksha Bandhan Festival
We are taking part in Raksha Bandhan Festival at the High Commission of India. We will have a stand there promoting our services. This is a great opportunity to celebrate all the wonderful cultures around Wellington.

The festival will be at the High Commission of India on Pipitea Street. It starts at 2pm until 5pm on Saturday 2nd September 2023. Entry is free, it would be great to see you there.

Wednesday class is cancelled
Sorry for the late notice. There will be no classes tonight. Sensei is unwell and does not want to pass it on to you.

Winter 2023 Newsletter