Loading...


News and Events for the Last 7 Days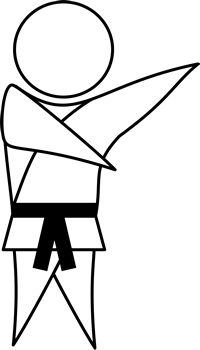 Zoom Dojo: Training with Sensei
31 October 2020
This is a 60 minute training session with Sensei, which starts at Sunday 1st November at 11am in New Zealand and Saturday 31 October at 7pm in Boston. You can wear your Gi or not, it is up to you. We will follow the normal class format. If you want to focus on anything let Sensei know and will will adjust the class plan.

We will run this zoom class on the first Sunday (NZ) every month.

There is a special Zoom Class entry for your karate journey.


Enter Dojo
Surviving the Zombie Apocalypse
28 October 2020
On the 28th October we will have our Halloween class. Remember to dress up in your best Halloween costume.

Can you survive the Zombie Apocalypse?
Is your karate strong enough to hold back the hordes of prowling zombies?
Can you defeat a zombie with a single strike?
Come to class and find out if you are a survivor or a snack.

There will be gooey lollies and ghostly games. Can you scare Sensei?
Change of location
26 October 2020
The hall will be closed from Wednesday 28th October until Wednesday 11th November. This is to allow the big door on left-hand side of the hall to be repaired.

For the three weeks the hall is unavailable we will be training at the Khandallah Presbyterian Church hall opposite New World. There is a map included on the website News and Event page

Wednesday 28 October
Wednesday 4 November
Wednesday 11 November