Loading...


News and Events for 2023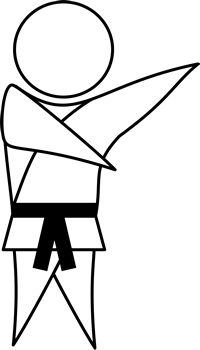 February Zoom Class
This February's Zoom class will be this Sunday at 4pm for 30 minutes. Don't forget Karter will be taking the class rather than Sensei.

This month's theme is Stronger Faster Strikes.

There is a special Zoom Class entry for your karate journey.

Login for more information

Update to the website
A small change has been made to the Home page on our website. You can now see when the second class includes Kobudo training along with the weapon we will be will be using.

Next month, for the first time, we start training with Sai!


First Class of 2023!
Happy New Year! Wednesday is our very first class of 2023. It is the start of an exciting year of karate, including the introduction of a new weapons to our Kubudo class. This is a good time to think about any karate goals you have for this year?

The instructors are all looking forward to training with you this year and supporting you on your karate journey.

Rainbro Completes in Tournament
Book three, Rainbro Completes in Tournament, has been published and is available from the Amazon bookstore.

Copies have been ordered so you can get your copy from the dojo at the special club price.


Visit Website

World Braille Day 2023
World Braille Day commemorates the invention of the Braille system by a Frenchman, Louis Braille, who was injured in an accident when he was quite young.

Louis would have been 214 years old today.


Rainbro's Colouring Books
There are now mini colouring PDF books you can download from the Rainbro page. Each book has pictures of the main characters from each story.

You will have to find your own crayons.

Visit Website