News and Events for 2018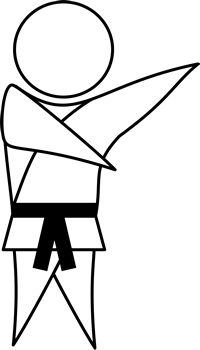 Year End Website Security Check
21 December 2018
Our latest test result from Mozilla Observatory gives us 100/100 (A+). Although we are extremely happy with this score we will continue to monitor and check for any new threats as part of our continuous improvement policy.
Special Christmas Class
19 December 2018
Wednesday 19th December is our last class of the year. The class will have as festive theme and there may be some awards for an awesome year of karate training.
Setting Training Goals
9 December 2018
A Quick Karate Tip: set a goal for your training session before you head to the dojo.

Watch Video
Next Class Date
7 December 2018
A reminder that this week class will be on Friday 7th December not Wednesday. The class will still start at 6pm.

Hope to see you there
Becoming a Black Belt
27 November 2018
We had just finished performing Taigyoku Shodan (1st kata) and I had an insight into what makes a black belt.

Everyone had recovered apart from the black belt who was still breathing hard.

Black belts put everything they have into everything they do.
Creating our Newsletter
7 November 2018
We have just purchased Comic Life, an app that we will use to create the newsletter for the club. We are working on ensuring that it is fully accessible as well as being fun to read.

The first issue will be out this side of Christmas and then every quarter from now on.
Next Class Date
5 November 2018
A reminder that this weeks class will be on Friday 9th November not Wednesday. The class will still start at 6pm.

Hope to see you there.
Surviving the Zombie Apocalypse
31 October 2018
On Halloween night, we are having a special class with prizes for the best costume or mask and lots of lollies.

Can you survive the Zombie Apocalypse?

Is your karate strong enough to hold back the hordes of prowling zombies?

Can you defeat a zombie with a single strike?

Come to class and find out if you are a survivor or a snack.
Quick Karate Tip: Karate/Life Balance
19 October 2018