Loading...


News and Events for 2019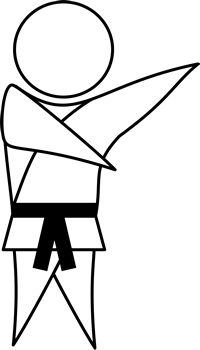 Update to the Home Page
The Home Page has been updated to enable the system to generate a rolling three month class timetable. In the past Sensei has had to update the timetable each month now it happens automatically.
One less thing to worry about and a lot of fun to code.
Christmas Class
On the 18th December we will have our Christmas class. Lots of games and fun. There will be awards, lollies and Christmas crackers.

This will be our last class of the year.
Change of Days for 2020
Great news! We have just had it confirmed that we can have the hall every Wednesday from now on. This means that the Friday class moves to Wednesday.

The new timetable for 2020 will be available at class.
IDPD
The annual observance of the International Day of Disabled Persons was proclaimed in 1992 by United Nations General Assembly resolution 47/3. It aims to promote the rights and well-being of persons with disabilities in all spheres of society and development, and to increase awareness of the situation of persons with disabilities in every aspect of political, social, economic and cultural life.
Annual General Meeting
We will be holding the clubs AGM on Wednesday 27th November at Khandallah Town Hall at 6:45pm. This just after our normal class and will take about half an hour.
We will provide a draft copy of the annual report before the meeting. So if you are unable to attend you can still have your say.
Special Halloween Class
On the 30th October we will have our Halloween class. Remember to dress up in your best Halloween costume.

There will be gooey lollies and ghostly games. Can you scare Sensei?
Your Karate Journey
This video shows you how to add to your karate journey on the www.karatedojo.nz website. It also shows you how you can review a summary and the details of your journey.

Watch Video
Welcome Kiwi Bro
Little Blue has a new friend call Kiwi Bro. They like to train together and will help you to understand how do improve your kumite and self-defense skills by showing you some really cool moves.
Spring Newsletter
Here is the Spring issue of Ability the New Zealand Disability Karate Association Newsletter.

In this issue Little Blue provides tips on how to keep your fish happy.

Read Newsletter
Having a training plan
It is important to have a training plan so that even if you are having a bad day you can still get value out of your training.

Watch Video
Annual Report 2018/19
We are starting to gather the information for the clubs annual report. The report will be submitted to Charities Services at the beginning of November.

Club members will be able to see a draft report at the end of October.
September Grading
Congratulations to our new orange belt (8th kyu) student. You have been training so hard.

Well done!
What does kata mean to you
Here is a video on what kata is and how it supports training. Is it end game or a training tool?

Watch Video
Our YouTube Channel
We have just added a link to the club's YouTube channel on the home page.
You will find all kinds of karate videos including how to tie your belt and to create an account to track your karate progress.
New Braille Embossing Press