Loading...


News and Events for 2017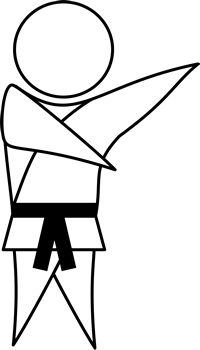 We Are Now A Registered Charity
The New Zealand Disability Karate Association is now a registered charity. This means we now open a bank account and get insurance, which means we are on track to open the dojo doors in the New Year.

Our Registration number is CC55053.
Plain English Score
To ensure that everyone can easily understand what we say on the website. We have just had the whole website checked for readability. All pages have score an A!
Quarterly Newsletter Subscription
The quarterly Newsletter subscription feature has been added to the Make a Donation page of the website.

The first newsletter will be out on the 1st January.
New Training Page
A new page has been added to the website. It details the key areas of our karate along with a breakdown of what is expected of you at your first grading.
Birthdays Appear on Journey Page
If a student has entered their date of birth on the account page their birthday will appear on the journey page. This so that that it can be celebrated at the dojo.

At NZ-DKA we believe that every aspect of a student's life is important and should be acknowledged.
Printing Now Works On Popular Browsers
Buttons and menus are now removed and the background images are cleared so that printing can work regardless of the browser you use.
Date Bug Fixed
Had a small problem with date entry in that you could end up with 00/mm/yyyy if letters were used. If that occurs now the system will use todays date.
Phase One of Website has Completed
All of the functionality of the website has been delivered. The last part was to create the administration capability including the bulk account update options.
New Karate Journey Page