Loading...


News and Events for the Last 30 Days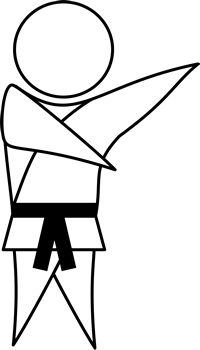 Autumn 2021 Newsletter
15 April 2021
Here is the Autumn issue of Ability the New Zealand Disability Karate Association Newsletter.

In this issue Kuma Sensei and Little Blue take about using the Bo and Kobudo.

Read Newsletter
Writing the April Newsletter
9 April 2021
The April newsletter is running a little late. We hope to have it in your hands by the next class. In the April issue we will be talking about training with the Bo in the second class and how to prepare for your next grade.
Special Easter Class
7 April 2021
On the 7th April we will have our Easter class. Remember to dress up in your favorite Easter costume.

There will be Easter eggs, lolly scramble and lots of games. Can you hop higher than Sensei?

Everyone is welcome both old and new students!
No April Zoom Class
4 April 2021
There will be no Zoom Class this month, because Sensei is going to be at a friend's wedding.

Wednesday classes will run as normal. Remember that the class on the 7th April will be our special Easter class.
Red Puppy Appeal
27 March 2021
I will be collecting for the Red Puppy Appeal from 11am until 1pm outside Khandallah New World supermarket.

I hope we collect lots of money so that lots of guide dogs can be trained.