Loading...


News and Events for the Last 30 Days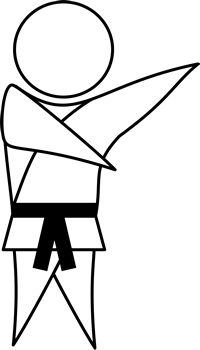 The New Zoom Team
From the 5th June there will be a new member on the Zoom Team. Join the June Zoom class and meet Carter for the very first time. He is rather mischievous and loves kata.

Club members can book their place by clicking on the link below.

Visit Website

Now We Are Four!
Wednesday 27th April will be a special class celebrating our club birthday. We will be four years old! We opened the dojo doors for the first time on 18th April 2018.

We do have a class on the 20th, but there are a lot of people going away for the Easter break. So we delayed our celebration by a week so everyone can have some birthday cake!

ANZAC Day
Monday is ANZAC Day. There are a number of services this Monday. Sensei will be attending the 6am Dawn Service at Pukeahu National War Memorial Park to remember all those service personnel who have kept us safe and free.

Lest we forget.