Loading...


News and Events for the Last 30 Days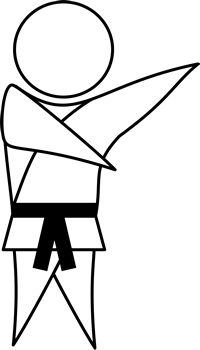 Booking your Family onto a Zoom Class
You can now book do family bookings for Zoom classes. This works if your family shares the same email address. Any family member that uses their own email address will have to book Zoom classes as an induvial. The booking email will now list all the family members and the days they have signed up for.

Thank you to Jen for giving Sensei the idea for this improvement.

This video shows you how easy it is to make a family booking.

Watch Video

Our 300th Class
This week will be our 300th class! To celebrate there will be some cake after we have finished training. There will also be a certificate for everyone who attends this special class.

Booking a Place on a Zoom Class
You can now book your place on Zoom classes for the next three months. This will allow Sensei to see if anyone wants to attend. You can make you booking right up to the last minute.

You do need to have an account, which you all do, so that you can receive the password to join the class.

This video shows you how easy it is to make a booking.

Watch Video

Matariki 2021
Matariki is the Maori name for the small cluster of stars also known as the Pleiades or the Seven Sisters, in the Taurus constellation.

In New Zealand it comes into view low on the north-eastern horizon, appearing in the tail of the Milky Way in the last days of May or in early June, just before dawn.

This heralds the Maori New Year. To celebrate I will be training on the beach at Scorching Bay before sunrise (about 6am).

Winter 2021 Newsletter
Here is the Winter issue of Ability, the New Zealand Disability Karate Association Newsletter.

In this issue we talk about karate tournaments and what what we will be doing to train for the next competition in 2022.

Read Newsletter

Back to level One
Now that we are back to level one in Wellington we will be able to return to training this week. To celebrate we will be practicing our partner drills and kata.

Even though we are back to level please continue to use the COVID tracer app.

An Extra Zoom Class
This is a 60 minute online training session with Sensei to make up for the cancellation of this week's class. The class will be on Saturday and will start at 4pm. You can wear your Gi or not, it is up to you. We will follow the normal class format. If you want to focus on anything let Sensei know and he will adjust the class plan.

There is a special Zoom Class entry for your karate journey.

Enter Dojo