News and Events for the Last 30 Days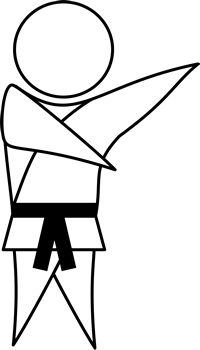 Your Information
19 July 2019
We have just published our privacy policy on the website. It gives details about how we use your information and what rights you have under the Privacy Act.

If you have any questions please contact Sensei Steve.

Visit Website
Winter Newsletter
15 July 2019
Here is the Winter issue of Ability the New Zealand Disability Karate Association Newsletter.

In this issue Little Blue provides tips on kata Sanchin.

Read Newsletter
Matariki 2019
28 June 2019
Matariki is the Māori name for the small cluster of stars also known as the Pleiades or the Seven Sisters, in the Taurus constellation.

In New Zealand it comes into view low on the north-eastern horizon, appearing in the tail of the Milky Way in the last days of May or in early June, just before dawn.

This heralds the Māori New Year. To celebrate I will be training on the beach at Scorching Bay before sunrise (about 6am).