Loading...


News and Events for the Last 30 Days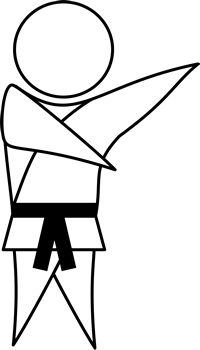 Zoom classes on timetable
1 October 2020
We have just updated the website to show the times of the new Zoom classes. First Sunday of the month at 11am NZ time.
Back to level one
23 September 2020
Now that we are back to level one in Wellington we will be able to return to partner work and self defence drills.

We will still provide hand sanitiser and the code for your COVID tracer app.
Youth Group -Karate
20 September 2020
The club has been invited to run a karate session for dsport (previously known as Parafed Wellington) at the Victoria University Recreation Centre for a Karate session at 11.30am.

It would be great to see you there in your gi. This will be a great opportunity to show your awesome karate skills.